Distributors of the World's Finest Lubricants and Automotive Products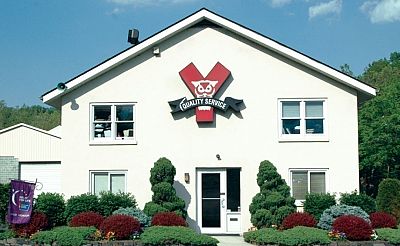 John R. Young & Company supplies the world's finest lubricants to businesses, industries, and individuals across a wide geographic area that stretches from our location in Green Lane, Montgomery County, to Reading, Kutztown, Pottstown, Quakertown, Bethlehem, and into Schuylkill County. Our company carries the very best brands of lubricants known to business and vehicle owners, so you can be sure that whatever your lubrication needs are, we have the products that will keep your cars, trucks, and equipment running smoothly.
When it comes to oil distributors, automotive lubricant distributors, or industrial lubricant distributors, your one-stop-shop is Young's Lubricants. Our product lines range from hydraulic and compressor fluids, to greases and way lubes, to cutting fluids, coolants and other lubricants Our sales force is experienced, friendly, and highly knowledgeable, and our mission is to help you in every way possible. So contact us today to learn about all the benefits that you'll enjoy when you choose Young's Lubricants as your one-stop shop for all of your lubricants and lubrication equipment, including industrial lubricants, automotive lubricants, engine oil, and synthetic oil.
Call on us for a complete line of automotive products, such as batteries, filters, wiper blades, and a complete line of ancillary products.
Other local chains may serve as automotive lubricant distributors or as industrial lubricant distributors, but we have years of experience serving in both roles to meet your business fleet, industrial equipment, or personal auto needs. Save time and avoid the headache of dealing with multiple businesses for your oil and lubricant needs when you only need to rely on one: Young's Lubricants.