Wiper Blades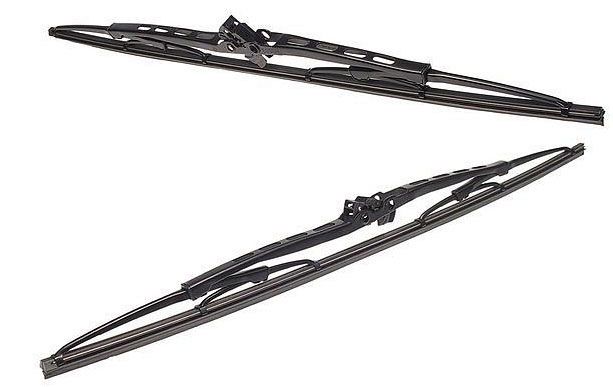 Wiper blades keep you safe and make it possible for you to see the road clearly. They are not something you want to take for granted. We highly recommend the blades from Rain-X and Peak since your windshield wipers and wiper blades are a vital safety device. They do a tough job, and even the best of them don't last forever.
So check your wiper blades regularly and replace them at the first sign of poor visibility. Modern wiper blades are vastly superior to the ones of just a few years ago and both rain-x and peak wiper blades are some of the best on the market.

Rain-X
Quality Wiper Blades at low prices. Ideal for installers & quick lubes. Rain X blades actually release water repellant and apply it to the windshield.
Buy Rain-X Wiper Blades
Learn more about Rain-X Wiper Blades


PEAK® ALL SEASON Wiper Blades
Peak blades perform in all types of weather, and they offer many important features, including:
Rust-resistant steel frame
Stainless steel spline and rivets to ensure durability
Blended rubber for smooth wipe
Quick and easy installation
Re-sealable packaging helps minimize damage
Customer friendly bilingual packaging
Full line of wiper blades from 12" to 28"
Buy PEAK All Season Wiper Blades
Learn more about PEAK Wiper Blades