Pennzoil Lubricants

Since 1889, Pennzoil has faithfully provided its customers with time-tested products, specializing mainly in the production of engine-maintaining fluids. John R. Young & Co. is proud to supply our customers with Pennzoil's fine selection of products. For decades, automotive professionals rely on Pennzoil distributors like us for their motor oil needs.
From conventional and High Mileage to Platinum and Ultra Platinum, Pennzoil synthetic oil blends can provide better engine cleansing and protection. Pennzoil motor oils provide superb protection for your engine and maintain a thick consistency through extreme temperatures, withstanding freezing or overheated conditions.
Pennzoil Lubricants, including Pennzoil Motor Oil and Pennzoil Synthetic Oil, routinely handle the toughest challenges in daily driving and in high-speed auto racing. No name invokes thoughts of spectacular speed and high performance more than Ferrari, and every Ferrari road car that has ever left the factory in Maranello, Italy, has hit the streets filled with Pennzoil.
Other high-performing car manufacturers who trust Pennzoil motor oils:
Maserati
BMW
Jeep
SRT
Ram
Chrysler
Dodge
Mini
Click here to learn more about the Pennzoil brand.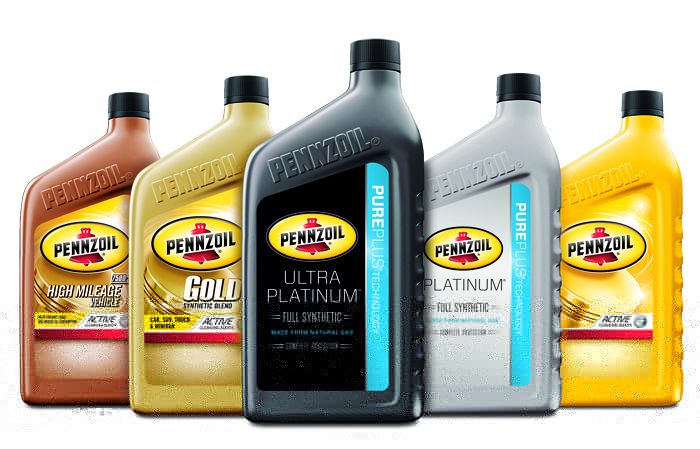 FEEL THE CLEAN WITH PENNZOIL®
( Click any of the items below for details. )
* Based on Sequence VG Sludge Test using SAE 5W-30
** Based on Severe Sludge Clean-up Test using SAE 5W-30
*** Based on Sequence IVA Wear Test using SAE 5W-30